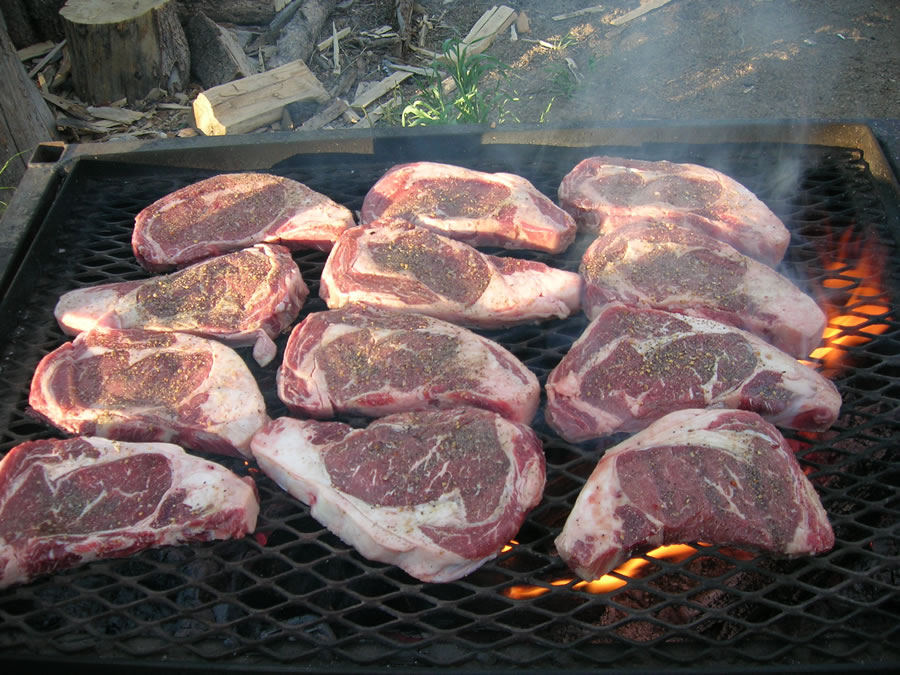 Located south of Pinedale this camp is a very successful elk camp. Numerous years we run 100% success and most years way over 100% opportunity on Bull Elk. The archery season opens Sept 10th and rifle season opens on Sept 20th - right in the heat of the rut, so if bugeling bulls are your thing this is the camp for you. This camp is a drive-in camp. Hunting is done via horse in a beautiful wilderness setting. Enjoy comfortable sleeping arrangements in wall tents with wood floors & wood burning stoves. After your day of hunting we provide hearty meals in a separate dining / cook tent.

The Wolf Lake Camp features phenomenol wilderness fishing opportunities after you harvest your animal.
This camp books up at least a year in advance so if you are wanting to get a spot booked you need to plan ahead.