Welcome to Wyoming Elk Hunting!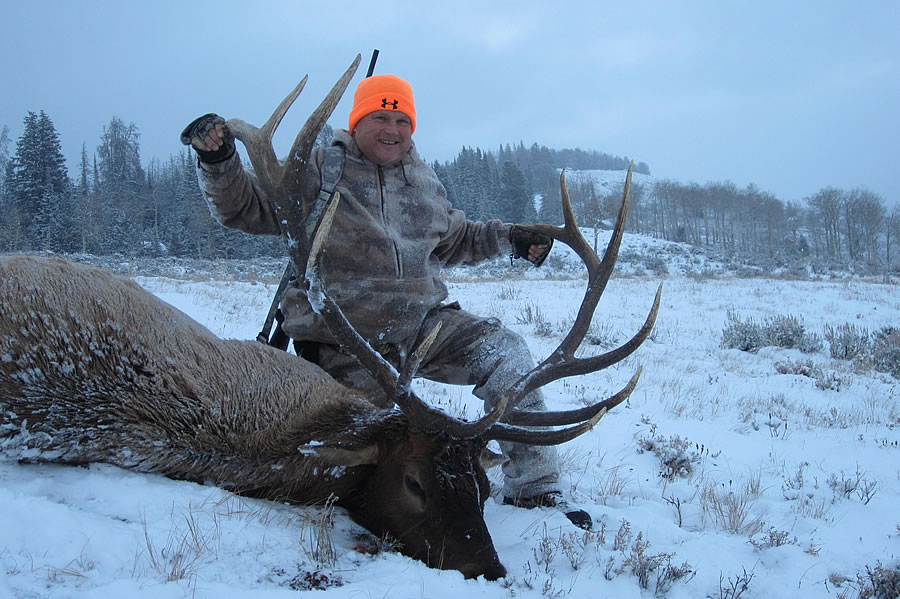 Thomson Outfitters is excited to offer the best in Wyoming Elk Hunting to gaming and wilderness enthusiasts ready for a first-rate challenge. Our Elk hunts are geared for hunters who enjoy both the adventure of elk hunting and the beautiful outdoors of Wyoming backcountry. In 2007 we purchased the Wolf Lake Outfitters business and now offer four comfortable and productive camps for you to choose from. Two of our camps are drive in camps and two and pack-in camps. giving us the advantage of being able to move from camp to camp if the need arises.
Our Elk hunts are traditional horseback hunts with the most qualified guides any one could hire. A few of our guides have nearly 30 years experience in guiding hunters. Our success rate averages from 75 to 90% depending on the year. In 2009 we were 100% in our Green River Camp., 66% on our archery hunts and 80% in our Wolf Lake Camps and were 100% opportunity.
Elk Hunts include, experienced guides, gentle mountain horses, home cooked meals, packing and caring for game. Air Port pick up in Jackson Hole is available. Not included are license fees, meat processing and taxidermy fees.
To learn more about Wyoming Elk Hunting and vacation opportunities in Wyoming according to the type of game you wish to hunt and the best available season, view additional information about Wyoming Hunting here.
CALL NOW TO BOOK YOUR ELK HUNT