Deer Hunting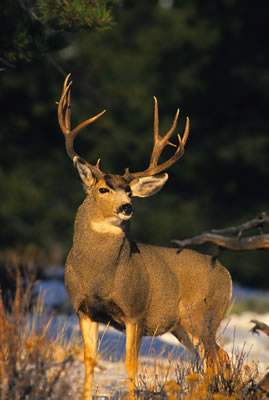 If you're after the most stimulating and energizing backwoods experience, our outdoor Hunting Trips and Deer Hunting Trips are exactly what you need. Thomson Outfitters provides years of experience in planning hunting trips and talented guides who know our Wyoming hunting areas like the back of their hand. Deer hunting is an especially popular activity for our visitors, and we offer packing trips and hunting trips that highlight the best of outdoor hunting and backpacking.
Deer Hunting Trips with Thomson Outfitters are available as a 5 day excursion, in which you have the opportunity to tour our expansive area of the Bridger Teton National Forest. In addition to hosting some of the most beautiful vistas and mountain areas in Wyoming, our region of the National Forest features the largest mule deer migration in western Wyoming. The opportunities for deer hunting and game hunting success are vast.
Hunting Trips are available according to the designated season dates available on our website from our Hunting Trips page. Deer hunting trips can be arranged for both rifle hunting and archery hunting, and take place during September and October. All of our hunting trips include meals, lodging, guides, horses or vehicle, and packing and caring for game.
Please be sure to ask about additional deer hunting opportunities, including private land mule deer hunting. At Thomson Outfitters, we are committed to providing the safest and most inclusive hunting trips and our staff is ready to supply their talents so that your Wyoming vacation is a success. Contact us to learn more!
Antelope Hunting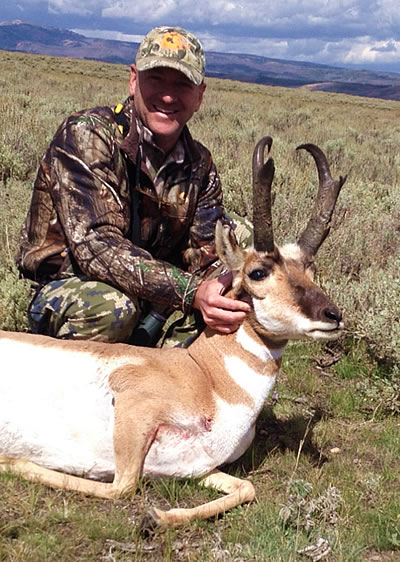 In winter it's not uncommon to see a couple thousand antelope herded together in our horse pasture. In hunting season be prepared to see 300 to 500 antelope per day with a lot of bucks over 15 inches and one of the highest buck to doe ratios in Wyoming. Ask us about out private land antelope hunts. Season runs September 10th through October 31st.
Antelope hunts are done out of a motel in Pinedale at hunters expense.
CALL NOW TO BOOK YOUR HUNT